Introduction
A fraternity can be lots of fun, however, the Nebraska Chapter of Acacia holds it's members to the highest of academic standards, continually striving for the highest of G.P.A. among fraternity houses on campus. In Acacia, academics come before everything. Both the active chapter and the alumni chapter continually provide resources and support for members and potential members academic success. Featuring a variety of in house majors, homework help is always available, and if not, an alumni will be contacted to assist.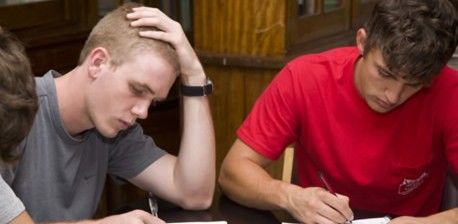 Studying at the University of Nebraska - Lincoln.
Academic Requirements
The University of Nebraska - Lincoln requires that pledges and pre-initiates maintain a minimum G.P.A. of 2.500 on the 4.000 scale in order to partake in fraternity rush. Although this requirement is minimum, keep in mind that the active chapter continually promotes higher-end G.P.A. performance, and therefore, realistically, applications with high G.P.A. information are given preference.