Introduction
One of the main advantages to living in a fraternity is the social and brotherhood aspect. Being a member of Acacia provides many opportunities to build friendships and meet people in the Greek Community. As an incoming freshman there is nothing that will help more when adjusting to college than having a welcoming social environment.
Brotherhood Events
As a chapter, we participate in various events both off and on campus with our fellow brothers.
Social Events
During the semester our Social Chair will arrange several social events with sororities, fraternities and other groups around campus. You will find that the people you make friends with in other Greek houses and organizations will help support you and your chapter throughout your years in college.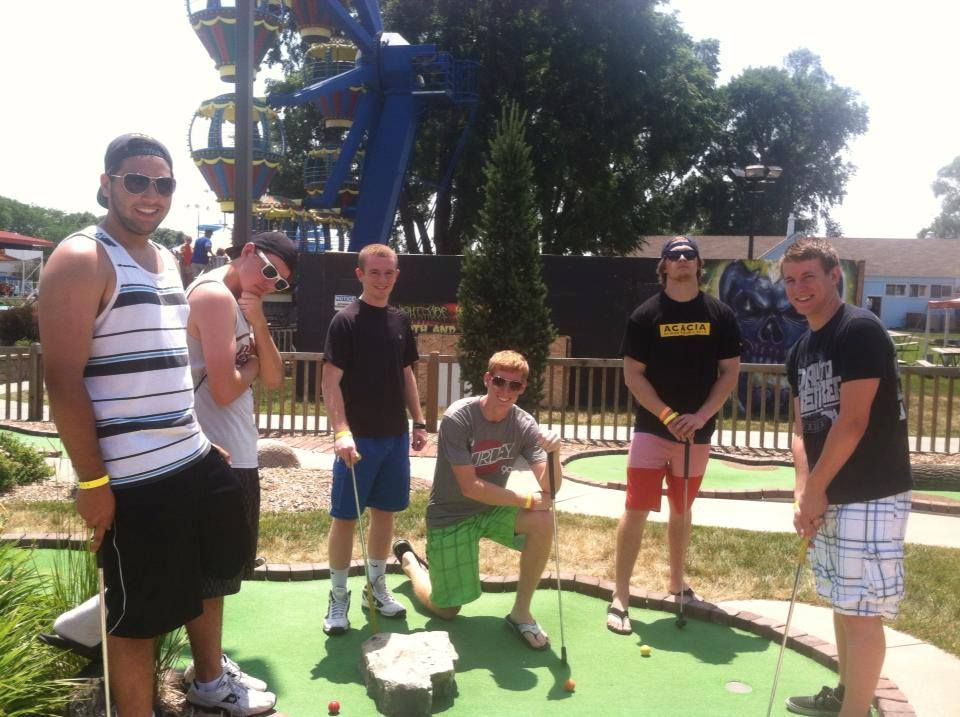 Fun Plex outing in Omaha, Nebraska.
Some events include:
Greek Formal
Greek Week
Homecoming Week
Night on the Nile with ACACIA
Philanthropy Events